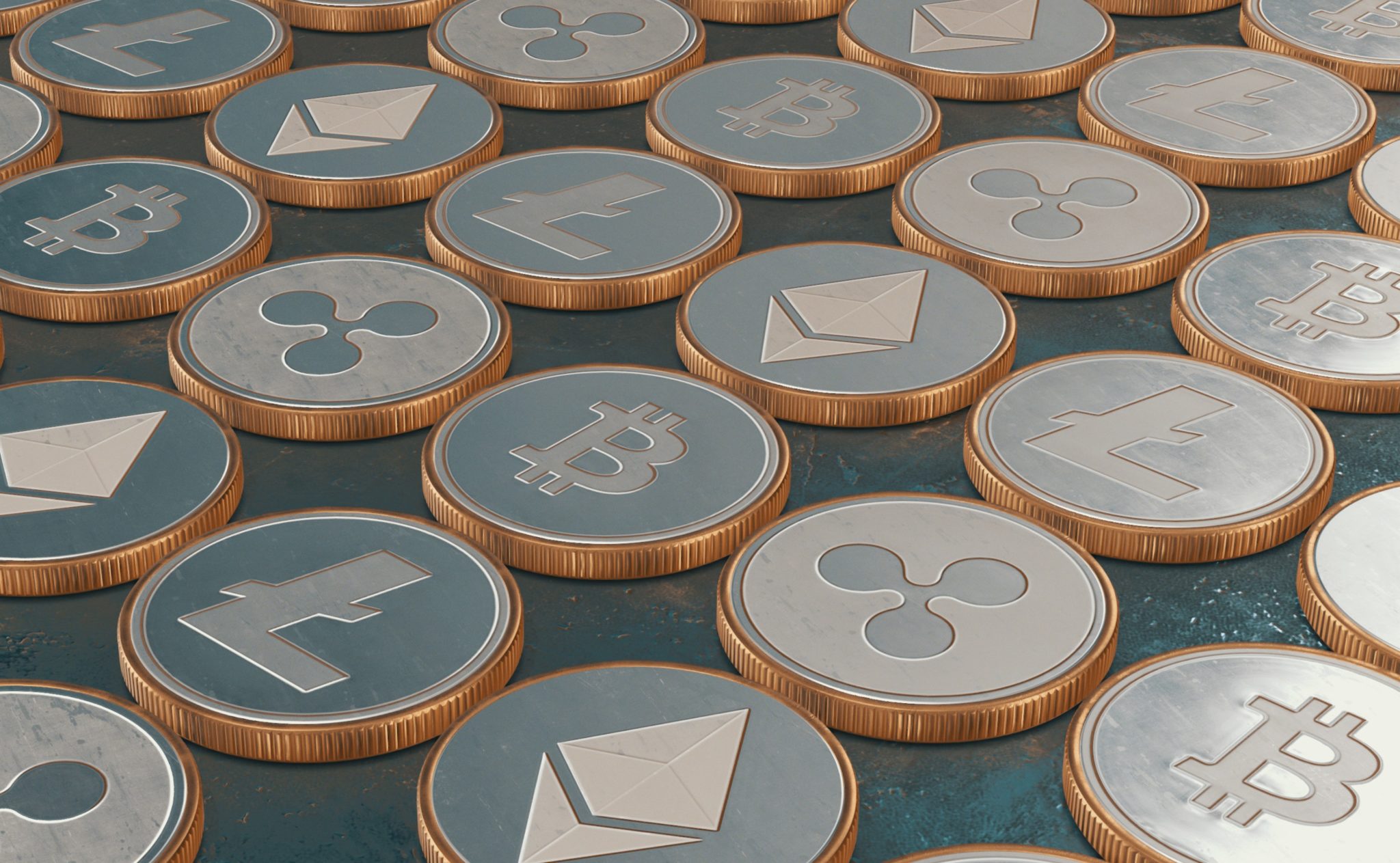 While the year 2017 started with exponential growth, 2018 saw the prices crash.  However, there are still standout coins in the chaos.  Here are the Top 6, in our opinion.
The Top 6 Cryptocurrencies of 2018
Ripple (XRP)
Ripple launched in 2012 and is a guaranteed way of payment settlement. It offers an affordable and instant means of international payments to its users. It enables banks to conduct transactions across international borders. Its transparency and low-cost operation makes it one of the top crypto payment methods for its users.
The fact that it doesn't require mining confirmation, makes its consensus ledger genuinely unique. Therefore, it significantly reduces the use of computing power. It is one of the top digital currencies among traditional commercial institutions which are trying to revolutionize the trend of cross-border payments.
Its xRapid will help businesses and financial institutions transact without friction.  It will also address the issue of "minimizing liquidity costs and making cross-border payment transactions faster. xRapid claims to significantly reduce the capital requirements for liquidity," as reported by CNBC.
In addition, SBI Holdings CEO Yoshitaka Kitao is bullish on $10 targets for the coin.   Even Brad Garlinghouse says banks will be utilizing the XRP products by 2019.   The more xRapid is utilized, the higher the value of the digital currency.
Monero (XMR)
Monero offers its users a private, secure, and untraceable way of crypto exchange. It is an open-source crypto coin, launched in April 2014. The funding for the development of this crypto came entirely from donations and was driven solely by the community. The use of the "ring signatures" technique helps Monero to maintain complete privacy in its operations and makes it one of the top candidates to watch.
With this method, multiple group signatures appear with at least one genuine participant. As all these signatures look the same, identification of the real participant is impossible. However, such exceptional security mechanisms give Monero a dubious reputation. Criminal operations often plague this crypto coin with fraudulent activities.
Cardano (ADA)
Cardano is a relatively a new digital coin. Launched in 2017, Cardano offers a feasible solution to the most pressing issues that plague the crypto industry, i.e., scalability and interoperability. This crypto coin currently aims to find a permanent solution to the time-consuming and expensive business of international payments.
Its focus on this issue resulted in the reduction of processing time for global payments from days to only seconds. For the most enthused Cardano supporters, it is an excellent alternative to Ethereum, advancing the currency to the top of their lists.
Dash (DASH)
Initially called Darkcoin, it eventually assumed the name 'Dash.' Dash functions on a decentralized network of master code which enhances the anonymity factor. Therefore, the traceability of transactions becomes almost impossible. Since its 2014 launch, it managed to earn a significant fan base. The mining process in Dash is quite simple and one can carry it out by using a CPU.
At the moment, more than 3,000 businesses worldwide accept DASH payments. Nearly half of those businesses are in Venezuela.  In fact, the country was quick to accept DASH thanks to hyper-inflationary issues.  Many are turning to crypto as a way to store value as the bolívar's exchange rate spirals far out of control. For this reason Dash makes it to the Top 6 watch list.
Dogecoin (DOGE)
DOGE began as a "joke."
But no one is laughing anymore.  The project made famous for its Shibu Inu mascot may be preparing for a listing on Coinbase.com. In fact, in an interview with crypto news publication Blokt, Dogecoin developer Ross Nicoll says his team plans to be included on the Coinbase platform. The very idea of such a move could take the former joke coin to stellar new valuations.
Two, Salt Lending just added DOGE as collateral for loans.
"Having recently updated its platform to include Litecoin, SALT has seen increased loan demand from an international standpoint, specifically from the UK, New Zealand, Hong Kong and Vietnam," says Salt.
"The company is continuing the momentum by adding a fourth collateral option for its clients. Dogecoin has a rich history and incredible support from its community, is widely traded, offers high liquidity, and is built using the Bitcoin code base  —  all factors that make it not only a viable asset to loan against, but an obvious collateral choice for SALT, as it enables the company to connect with the broader crypto community in a fun, approachable way."
DOGE will now be a collateral option next to BTC, ETH and LTC.  Users can leverage their digital assets with any of these coins to gain access to U.S. dollar loans, making it a top choice in the world of cryptocurrency.
MobileGo (MGO)
In recent days, MGO has picked up considerable momentum.
That's because gaming company Xsolla announced it will accept MobileGo for payments. Additionally, Bitfinex announced it will list the asset on its platform.
"MGO will accelerate transformative opportunities for our community," says Aleksandr Agapitov, founder and CEO of Xsolla.  "Game developers will now receive their royalty payouts much faster, and owners of MGO will soon be able to engage in peer-to-peer match play and organize decentralized gaming tournaments in a way never before possible. MGO is essentially the Bitcoin of the gaming industry, the most trusted cryptocurrency that Xsolla is making available to more than half a billion gamers today."
That alone is a significant game-changer for MobileGo.
In addition, Bitfinex added the MobileGo token following a round of voting on Ethfinex.
Ethfinex launched an open-source community voting application on Ethereum.
According to the MobileGo team, "The listing on such a reputable exchange gives a profound boost to MGO's reputation. Not only it will make the token more popular, but it will also increase its trustworthiness and investment appeal for the current and would-be investors. Second, it will attract new traders, which in its turn will raise the token's trading volume, contributing to its liquidity. Third, ending up in the top three ranking and winning the listing on BitFinex helps MGO earn much wider recognition in the crypto community, in addition to giving its supporters a sense of shared achievement."
Want the latest crypto news? Join our Telegram Channel