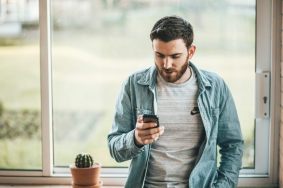 The long-running Bitcoin ETF saga continues.
In just two days, the U.S. SEC will issue its final decision on the ProShares ETF.  Fingers crossed, investors are hoping for positive news.
That's because rejection could lead to another pullback in the market.
Final Deadline for ProShares ETF
However, there may be a chance of approval.  This latest ETF will be backed by Bitcoin futures contracts, and not connected to actual Bitcoin holdings. Value will be derived from Bitcoin futures contracts and their performance on exchanges, including the CBOE and CME.
While the U.S. SEC simply delayed its VanEck ETF decision, this decision on the ProShares ETF is final.  There are no more chances for its approval on rejection.
Then again, if the SEC allows it, it could set a precedent for future decisions.
SEC to Rule on Nine ETFs in Next Two Months
The SEC will rule on nine different Bitcoin ETF applications in the next two months.
These include ones from VanEck, ProShares, and SolidX.
Assuming even one of them is approved, by the U.S. SEC, it would usher in incredible buy interest to the flailing market.
While many cryptocurrency investors fear further delay, the SEC hints otherwise. In fact, they've said they'll rule on all nine in the next 60 days.  The only physical ETF of the offerings is the VanEck Bitcoin Trust ETF.
The SEC seems to prefer an ETF that would be more transparent and less like a Ponzi scheme.
"While one cannot rule out manipulation in the underlying spot market, we believe that, due to the diversified ownership and volume of trading, the market does not have major, structural vulnerabilities," says VanEck. "The Commission's increased enforcement and regulatory actions can reduce the number of bad actors in a basically sound market. A regulated fund is a natural extension of this."
SEC Chairman Hester Peirce seems to agree.
"I am concerned that the Commission's approach undermines investor protection by precluding greater institutionalization of the bitcoin market," writes Peirce. "More institutional participation would ameliorate many of the Commission's concerns with the bitcoin market that underlie its disapproval order. More generally, the Commission's interpretation and application of the statutory standard sends a strong signal that innovation is unwelcome in our markets, a signal that may have effects far beyond the fate of bitcoin ETFs."
Want the latest crypto news? Join our Telegram Channel