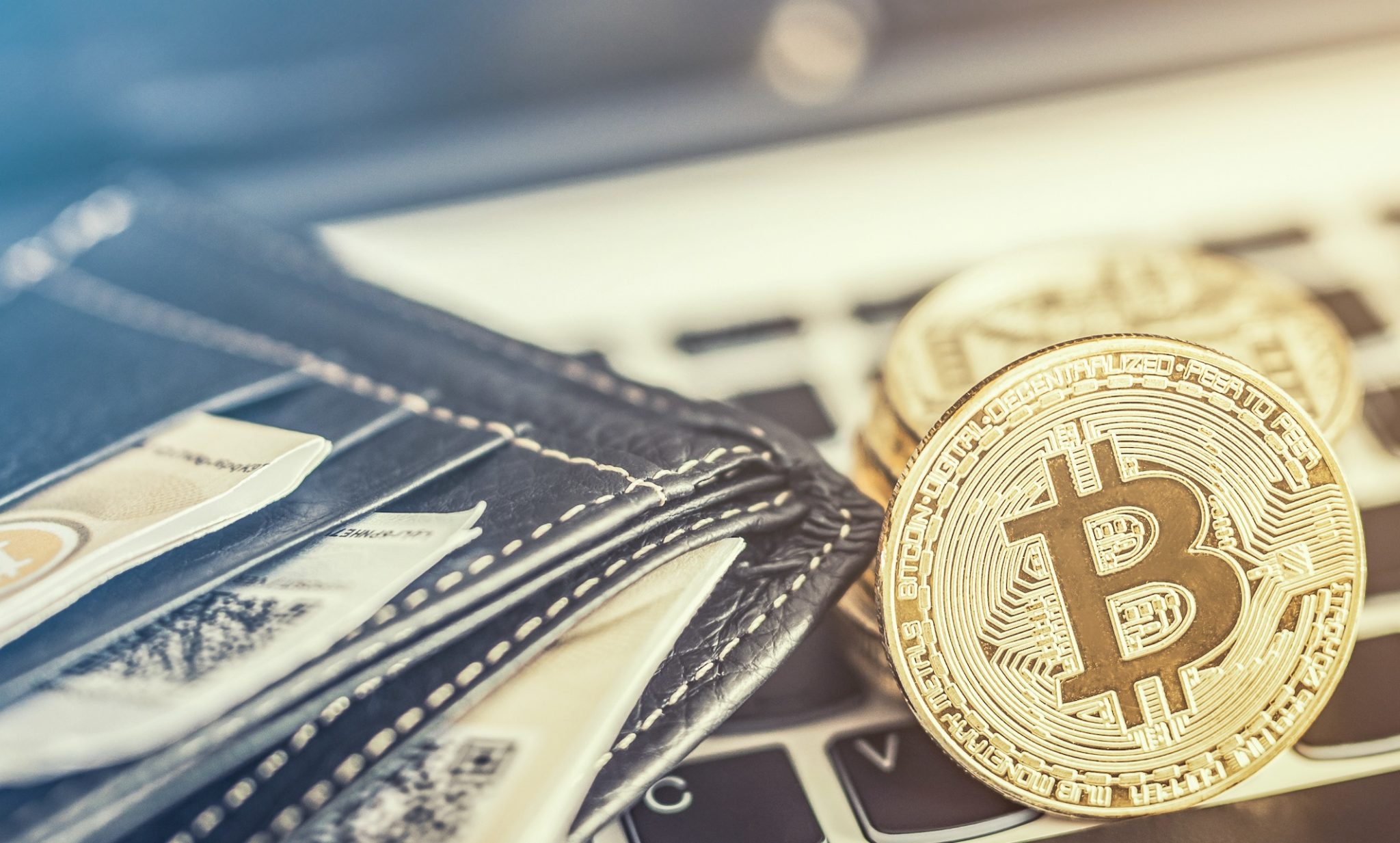 Over the past few years, Bitcoin caused an overwhelming amount of buzz in the world of blockchain and cryptocurrency.  Crypto-enthusiasts from all over the world are investing their money in it, boosting the allure of digital currencies.  However, when it comes to trading in Bitcoins, certain requirements should be fulfilled to ensure the security of your coin.  One of those includes the use of crypto wallets.
At the top of that list — Having a Cryptocurrency Wallet
There are many wallets available in the market that facilitate the storage of crypto-coins.
A wallet stores these keys. There are many types of wallets, including the following:
A hot wallet for example is one that you install on your computer or mobile device.  You are in control of the security of your coins using a hot wallet.
These can include:
Desktop wallets like those found at Exodus.io and Jaxx.io.  A desktop wallet is one that is accessed from and lives on your personal computer.
Mobile wallets can be stored on wallets on your phone.  Sites such as Exodus.io and Coinomi.com are reputable programs to use.
Online web wallets such as Coinpayments.com and Jaxx.io are reputable.  In this case, a third party stores your coins on the cloud and can be secured with multi-signature wallets.
A cold wallet can help maintain higher-levels of security to protect your coins by storing them offline. Offline storage keeps your coins and data out of the reach of potential hackers.  This is arguably one of the safest ways to secure your assets with a cold storage device.
To ensure that you can store and trade your coins without any threat to your cyber-security, you have to pick one of the best wallets.
When it comes to choosing a digital wallet, there are several factors that we must take into consideration. Some of these factors are the convenience, portability, security, and accessibility.  It's why we like the following five wallets.
The top five wallets to store your Bitcoins
Ledger Nano S
Built by a French startup, Ledger Nano  S is a hardware wallet. As a hardware wallet, it gives the users access to their currencies even when they are not related to the Internet. This property is what makes hard wallets so secure and popular. Because of its small size, Ledger Nano S is very portable.
It has no battery; therefore, it starts up only when connected to a computer or a mobile device. Also, it has no sticker that can prevent tampering. Instead, it uses the cryptographic technique to verify the instrument integrity. It has an OLED screen with two buttons on its side. These buttons can be used to navigate the device easily.  When initialized for the first time, it creates a backup key for the user and displays it on the screen. The user can use this private key to access their wallet securely. Also, this private key serves as a recovery key since it restores the bitcoins whenever the user wants.
Ledger Blue
Ledger Blue is another hard wallet by Ledger, the same company that introduced Ledger Nano S.  However it has more advanced features than Ledger Nano S. It has a sleek, smooth, and stylish design. Its architecture and superior specifications make it one of the most expensive digital wallets in the crypto market.
It has a touchscreen with functionalities like Bluetooth and USB connectivity. With its malware proof security, it minimizes the exposure of your Bitcoins to viruses, malware, and hackers.  It has also been designed for multiple apps, apart from its firmware. Thus, you are free to feed in private keys for a range of digital coins like the Bitcoin, Ether, and Litecoin. It's compatibility with all kinds of computers and smartphones make it easy to use.
MyEtherWallet
MyEtherWallet is a free and open source web-based crypto wallet. It is also available in the form of a smartphone app that facilitates adding your custom coins. Despite not being a hard wallet, it is incredibly secure with features like anti-phishing. It also allows users to create wallets that are supported by the Ethereum platform.
Ever since its release in July 2015, Ethereum has seen rapid growth. Today it is second only to Bitcoin regarding the market cap. MyEtherWallet offers a lot of flexibility when it comes to storing the ether tokens. It is a client-side interface that helps the user to interact with the Ethereum blockchain.
While MyEtherWallet allows the creation of new wallets in the user's web browser, the information doesn't get stored in the MyEtherWallet servers. The user's computer saves all the data. It is because MyEtherWallet is an online wallet. MyEtherWallet eliminates any vulnerability that comes with the prospects of saving funds online.
CoinPayments
The credit to its popularity among crypto-investors goes to the large number of crypto-coins supported by this wallet. It accepts over 450 digital coins, and it operates throughout the world. Now hundreds of e-commerce stores accept payments through the CoinPayments wallet. Its integration with BitGO makes this digital currency wallet makes it secure and fast.
Since it is free for non-commercial applications, people use it on a massive scale.
Even the merchants who use this facility have to pay a little charge of 0.50% fee on the incoming payment. 
Edge Wallet
Launched in Feb this year, it is one of the latest soft wallets. Earlier, its manufacturer introduced it in 2014, specifically for Bitcoin. But they had to rebrand it due to security reasons. Today, it is one of the most secure wallets, thanks to its integration with Spaceshift technology. It is easy to use and supports multiple currencies including Bitcoin.
Edge is compatible with both Android and iOS devices. It supports the sending, receiving, storing, and exchanging of coins for a range of cryptocurrencies. It also facilitates the trading of ERC20 tokens. Since 2014, the wallet team has worked tirelessly to create security solutions that are user-friendly and comfortable to use. Initially, they started with a Bitcoin wallet and merchant database. But they moved on to create a wallet that now supports multiple currencies including LiteCoin, Monero, Ripple.
Want the latest crypto news? Join our Telegram Channel