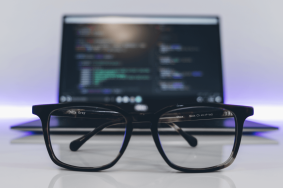 Tether may be no stranger to controversy.
But it's not stopping the coin from inching its way into the Top 10 cryptocurrencies.
Record high hit by Tether Market Cap
In August 2018, the cryptocurrency "printed" tokens worth $415 million.
As a result, Tether now has a market cap of $2.7 billion, marking a new all-time high.  It also makes USDT the eighth most valuable cryptocurrency.
USDT also boasts more trading volume than any other cryptocurrency, with the exception of Bitcoin (BTC).
Over the last 24 hours alone, nearly $2.6 billion worth of USDT has changed hands, representing a volume-to-market cap ratio of 95%.
The Tether Treasury holds another $251 million worth of tethers. These tokens have the approval for the issue but yet to release on the market.
Why USDT is contentious
Normally cryptocurrency tokens in one way or another peg values to another asset, most often the US dollar. This is because these exchanges time and again obtain banking partnerships essential to list fiat trading pairs.
Every USDT token gets the support of a real dollar that is then stored in a bank account and the control is with Tether. Consequently, the firm has issued a report from a well-known U.S. law firm affirming that claim.
Nevertheless, in spite of infinite calls from critics, Tether has to date to present to a complete audit. The company claims that this is due to the reason that no mainstream auditors are ready to work with cryptocurrency companies. However, the Tezos Foundation lately announced that the accounting firm PwC has decided to audit its balance sheet.
The Tether Company faces disapproval for functioning behind a veil of privacy. The firm has plans to function more plainly and is thereby publishing its latest "Transparency Report." An ex-executive of Bank of Montreal is also being appointed to direct its regulative compliance efforts.
Want the latest crypto news? Join our Telegram Channel