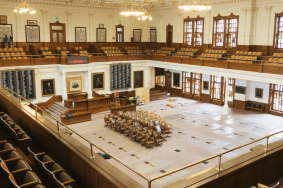 Governments don't play games when it comes to tax.
The South African government is going to full lengths to make sure cryptocurrency traders pay every tax permissible under law.
A Tax Agency at Work
According to Commissioner, Mark Kingon, the agency is exploring ways to better identify those that are profiting from digital assets.  They also want to verify if they're paying taxes. "The key thing is identifying people who are trading because it's easy to say cryptocurrency gains must be deductible. But there are also those who lose. That's why it's important to identify the trader."
Challenges to Collecting Taxes
Kingon noted that one of the major battles facing his agency was identification.
Once a noncompliant trader is identified, the Commission can launch an investigation, and collect.  According to Kingon, "the world is getting smaller and we are getting far more people transacting in foreign jurisdiction."
Kingon urged nations to come together to communally build a unified legal framework for monitoring the taxation of cryptocurrency traders. He believes this would erase the situation where other nations offer a safe haven to noncompliant traders.
Tax payers will now have to include their crypto transactions in their taxable income when they file their tax returns. This could pose issues for traders looking to duck the system.
"The onus is on taxpayers to declare all taxable income in the tax year in which it is received or accrued. Failure to do so could result in interest and penalties," they warn.
Tax Regulations and Increasing Popularity of Crypto Trading
Authorities in South Africa are dishing out regulations in the face of increasing crypto trading in the nation. Back in July, pertaining to value-added taxes, the South African Treasury rolled out new laws for traders.
Want the latest crypto news? Join our Telegram Channel