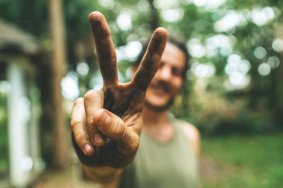 Ripple and Stellar are both working to achieve their goal of enabling easy transactions that particularly involve multiple currencies across borders. Both cryptocurrencies currently rank high not only in terms of their market value, but also their popularity. Cryptocurrency fanatics have picked this topic up and are already debating on whether both digit assets can exist. Well, considering their intentions are clear that they both can exist, if one is to go extinct, we wouldn't really be able to point out the exact one considering the fact that cryptocurrencies are so unpredictable and volatile.
About Stellar (XLM)
Steller as the technology, and Lumens (XLM) as the cryptocurrency, came into existence back in 2014 with handiwork from Jed McCaleb. Stellar was created by one of the co-founders of Ripple using similar coding to Ripple. Consequently, both the cryptocurrencies are working to ensure affordable and quick receiving and sending of funds. Though, they are still different because of the people these two blockchains target.
Jed McCaleb, while developing Stellar, had in his mind how he could help non-financially stable countries and their people interact in the global economy.
About Ripple (XRP)
American programmers Jed McCaleb and Chris Larsen back in 2012 invented Ripple. Ripple refers to the technology, while XRP is the name of its token. It was created with the intention of enabling banks to make international transfers within the shortest time possible. The distributed ledger technology that Ripple relies on has made it possible to cut off the need of third parties while transferring money across borders. Moreover, the tech has enabled a deduction in time and amount spent during transactions.
The Reasoning
Ripple has the indisputable fact of currently partnering with over 100 high-profile banks. There's no doubt it continues to eye more financial institutions. With banks like Bank of America investing quite a hefty amount in Ripple, the technology and cryptocurrency is definitely going to stick around for a while.
Steller, on the other hand, has the potential to enable the smooth exchange of currencies at a cheaper cost. In addition, the whole world is currently picking up the decentralization trend. Stellar will be the perfect option since it has the advantage of being more decentralized.
Seems both cryptocurrencies are here to stick around for a while. Maybe they can even co-exist peacefully without either acting as a threat to the other.
Want the latest crypto news? Join our 

Telegram

 Channel