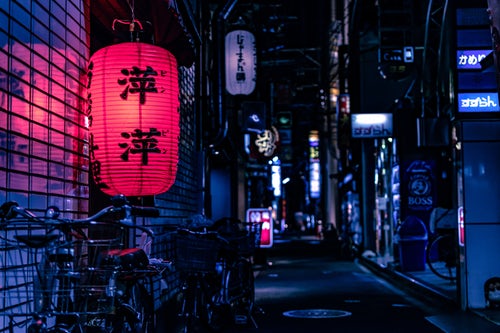 The financial regulator of Japan has unveiled the current state of cryptocurrency regulations in country. Regulators are currently reviewing three crypto operators. Currently there are as many as 160 companies waiting to enter the crypto space. The Japanese regulator plans to add additional manpower to review these new applications. Moreover, a new self-regulatory plan for cryptocurrency exchanges is imminent.
Regulator Guidelines for Cryptocurrency
The Financial Services Agency (FSA) is the top financial regulator in Japan. It released a number of documents during the 5th cryptocurrency study group meeting held on Wednesday, September 12. Discussions centered around the current status of the crypto regulations and exchange registrations.
The agency confirmed that 16 companies are allowed to operate their crypto exchanges while the applications are under review. However, only three were able to survive inspections by the agency. Currently, the agency is reviewing the applications of Everybody's Bitcoin, Coincheck, and Lastroots.
The FSA has made it clear that it is "currently reviewing the work improvement report" of Coincheck. It will also conduct on-site inspections of the registered exchanges on a periodic basis from now on. The regulator rejected one of the 16 companies, while 12 withdrew their applications.
FSA is Developing its Crypto Team
Kiyotaka Sasaki is the vice commissioner of the FSA for policy coordination. He said that "The biggest problem is how to deal with new operators."
He also said that at the moment the regulator has about 30 personnel who monitor crypto traders and exchanges, supervise unregistered operators, and review registration applications.
There are, however, numerous companies wishing to enter the market. FSA wants to expand its workforce in order to assist with application review. The regulator has requested 12 additional staff members for the 2019 financial year to improve response time when dealing with crypto exchange operators.
Self-Regulation Plans
Furthermore, the group discussed plans for self-regulatory rules. The Japan Virtual Currency Exchange Association (Jvcea) has established these guidelines for self-regulation.
At present, the association consists of 16 crypto exchanges. The government approved all these exchanges. Among them are Quoine, Money Partners, Bitflyer, SBI Virtual Currency, Bitbank, GMO Coin, Btcbox, Bittrade, Bitpoint Japan,Bitarg Exchange Tokyo, DMM Bitcoin, Bitgate, Fisco Virtual Currency, Bitocean, Tech Bureau, and Xtheta.
Want the latest crypto news? Join our Telegram Channel