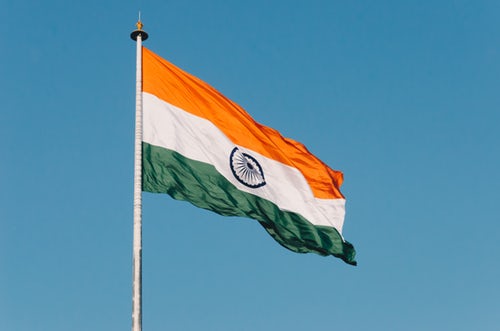 According to a recent report in the Economic Times (ET), government sites are the main targets of cryptojacking in India.
The word 'cryptojacking' refers to the practice of infecting a computer or device with malware that mines cryptocurrencies on the system using its processing power. The owner neither consents or knows about this breach.
Government Sites become Targets
Cybersecurity analysts are conducting new research that reveals how trusted official government sites are now inadvertently hosting cryptojacking malware.
This includes the websites of both the Director of the Municipal Administration of  Andhra Pradesh, Macherla municipality, and the Tirupati Municipal Corporation.
According to Indrajeet Bhuyan, security researcher, "Hackers target government websites for mining cryptocurrency because those websites get high traffic and mostly people trust them. Earlier, we saw a lot of government websites getting defaced (hacked). Now, injecting cryptojackers is more fashionable as the hacker can make money."
Bhuyan, Shakil Ahmed, and Anish Sarma were the first individuals to identify these vulnerabilities on the AP government websites. All of these are subdomains of the high-ranking ap.gov.in – which receives more than 160,000 visits every month.
Cryptojacking on The Rise
According to an ET report, cryptojacking is widespread on government and enterprise systems. PublicWWW lists more than 119 Indian websites that run the infamous Coinhive code. This is a script that mines the cryptocurrency Monero (XMR) using nothing more than a web browser.
An alarming report by Fortinet suggests that cryptojacking has increased by more than double from the fourth quarter of 2017 to the first quarter of 2018! It estimates that the percentage of affected enterprises has risen from 13 to a whopping 28 percent.
According to Rajesh Maurya of Fortinet, cryptojacking helps generate revenue "with a fraction of the effort and attention caused by ransomware."
He mentions how illegal video-streaming websites are a common target. The script relies on the multiple CPU cycles to mine the cryptocurrency while the users are watching "free" movies and TV series.
Experts now proclaim that the IoT (Internet of Things) products are "the next frontier" for these cryptojackers. This is due to the fact that IoT devices possess high processing power. Moreover, they are usually idle for much of the day. Furthermore, it is estimated that more than 13,500 routers in Indian homes are affected by cryptojacking malware.
Want the latest crypto news? Join our Telegram Channel