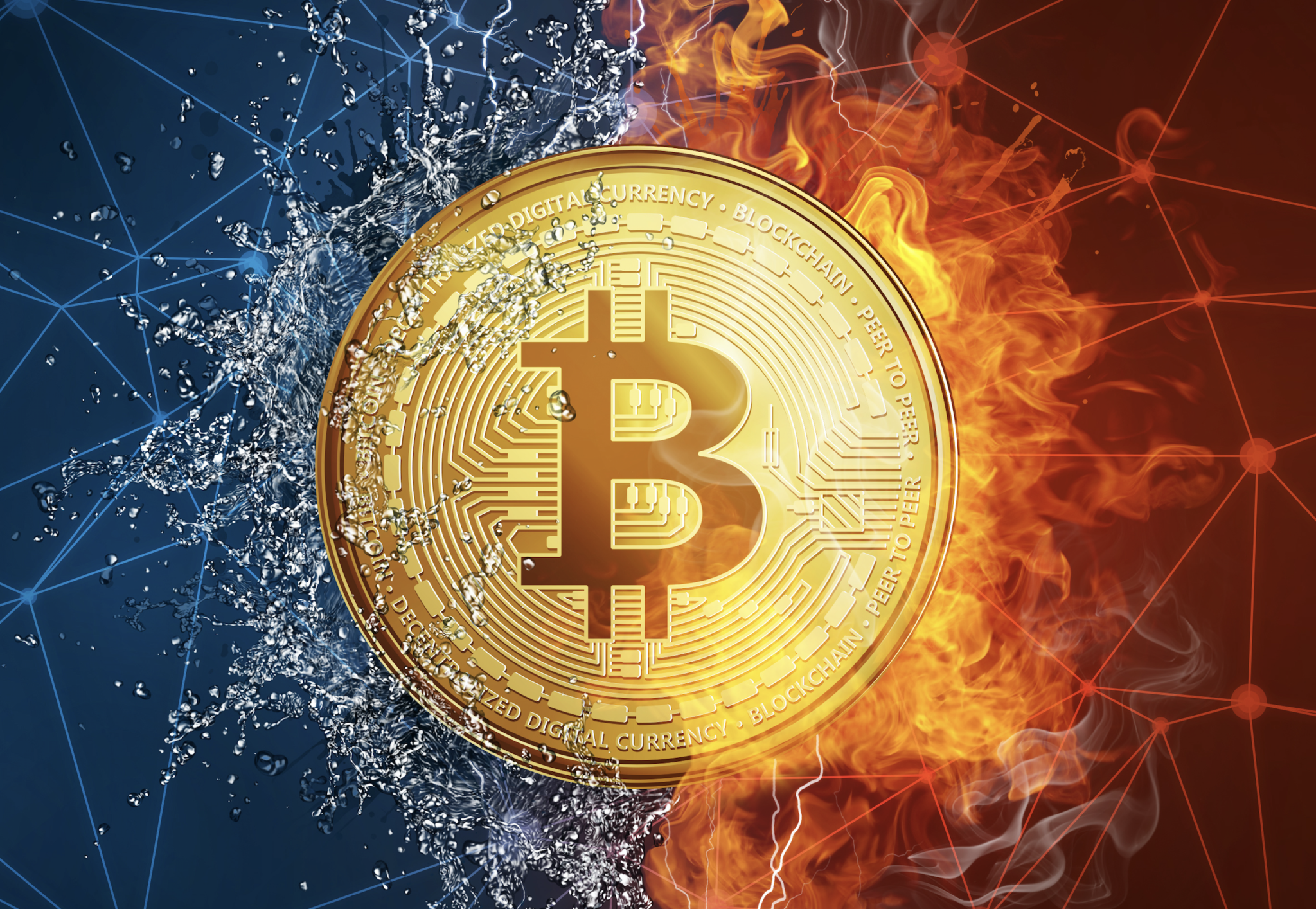 Just when Bitcoin (BTC) bulls think that the storm was over, they realize how wrong they were.
From the look of things, market indicators for a possible rally are discouraging. Indeed, these are no mere speculations as the BTC price again plummeted on Wednesday, falling to the lowest price in 12 months. This price dip is occurring amid a broader digital asset market sell-off.
On Wednesday BTC's lowest price settled at $5,669 USD. Essentially, this represents the lowest figure reported since November 11th, 2017. It's also noteworthy that Wednesday's session kicked off at $6,297.96 USD.
Sign of recovery for Bitcoin
Despite the early fall, the Bitcoin price picked up again, settling at an average exchange rate of $5,804.54 USD. Although the price of the most preeminent cryptocurrency has surged slightly, its rise still represents a 7.9% decline over the last 24 hours.
Bitcoin bulls responded to the southward movement of Bitcoin's price, culminating in steep sell-offs of altcoins. Based on OnChainFX data, tokens such as MANA, DNT and BAT are equally down in excess of 20% over the past 24 hours. Surprisingly, the capitalization of the entire cryptocurrency market lost up to $24 billion USD over a 24 hour period. According to CoinMarketCap data, this market downtrend soon reached $190 billion USD.
Some investors wouldn't throw in the towel
Despite the dropping market, some investors won't give up. Tony Yoo, a financial analyst living in L.A., invested $100,000 USD in 2017. Sadly, this value has declined by 70%. Despite losing a huge amount of money, Yoo remains optimistic that the market will pick up soon.
Indeed, Yoo is bullish on Bitcoin, saying that the market will definitely experience an uptrend. He firmly believes this given that many companies are perfecting their software and technologies to deliver services to investors. To show his unwavering belief in the new asset class, Yoo told Cointelegraph that he was even willing to invest more despite the bear market.
Is there any hope for investors?
In truth, the market is dropping rapidly, therefore encouraging massive sell-offs. However, there is still a glimmer of hope. Just like Yoo believes, scores of cryptocurrency companies are developing products to attract potential institutional investors to the cryptocurrency industry. Bittpress also reported that some key industry players are rolling out products to rope in Wall Street's movers and shakers.
Aside from these tech-driven products, the Bitcoin Exchange-traded Fund still awaits approval. Cryptocurrency pundits believe that the U.S. investment watchdog, the SEC, will put its stamp of approval on the ETF during the first quarter of 2019. While it is difficult to predict when the market will pick up, these factors (and many others) are likely to trigger a market rally.
Want the latest crypto news? Join our Telegram Channel