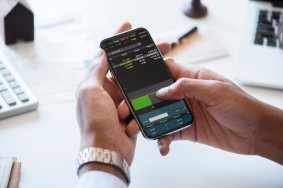 A major European adoption of cryptocurrencies could be in the offing soon. SIX Swiss Exchange has created a huge stir in the digital assets universe. It announced last week it wants to offer institutional investors the ability to trade them. The initial bounce in the digital assets was much needed. The altcoin apocalypse had begun in earnest.
The exchange remains committed to this idea. But something has changed somewhere. CEO Thomas Zeeb, of the biggest stock exchange in Switzerland, has raised opposition to the concept now. Someone got to Zeeb. He has come out with a whole new line of statements now. Something has changed.
Zeeb Walks Back Last Week's SIX Statements
Now Business Insider carries a new statement from the CEO Zeeb. SIX Swiss Exchange will not likely provide any cryptocurrency market trading in the near future. A few BTC OTC institutional trading desks and dealers have made their presence felt in the market in Switzerland. Yet the regulatory scrutiny from the Swiss regulators has changed their tune. Zeeb calls the digital assets space a "risky venture," and "not a priority" at the moment.
Zeeb Does Like Blockchain, ICO's
Blockchain has found a friend in Zeeb though. The SIX CEO showed high optimism regarding the larger cryptocurrency assets sector. He is favorable towards general digital assets trading. Most surprisingly of all, the SIX Trading CEO approves of ICO Initial Coin Offerings. This has always been among the riskiest of asset classes in the digital assets universe.
One thing that the CEO is against is Bitcoin. He maligned the cryptocurrency king as a lot of hype and hope. BTC also supposedly has significant "reputational" damage. Yet ironically, the head of Switzerland's largest exchange holds great hope for token ecosystems and ICOs.
To the undying shock of many observers, he feels that the ICOs will not be going away. He stated that it is a mere five years until mass adoption takes hold. Yet when cryptocurrency trading came up, he likened it to derivatives trading from the 1990s. The conviction of the man was such that he is "absolutely convinced" of this.
Want the latest crypto news? Join our Telegram Channel