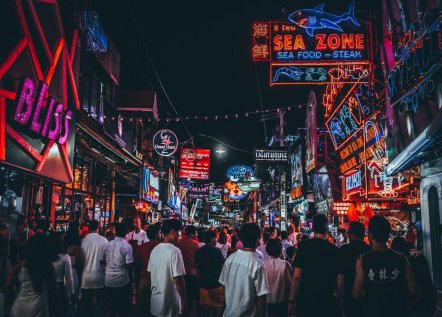 Another cryptocurrency scam cheated a Bitcoin millionaire out of much of his money. This one took place in Thailand. The 22 year old BTC investor lost over 5,500 bitcoins in the investment scheme. It gained international media attention because of a Thai movie actor's involvement.
The report came out of the Bangkok Post on Monday. A business group contacted Finnish businessman Aarni Saarimaa back in June of 2017. They sought to involve him in Thai stocks, a virgin digital asset called Dragon Coin, and a Macau-based casino. They told Saarimaa that when the new cryptocurrency was issued, this Dragon Coin would be accepted at the casino. To prove the viability of the project they flew Saarimaa to the casino in Macau, China. Here they showed him the full project.
Unfortunately for Saarimaa, he was impressed and invested heavily in the project scheme. The Finn bought in with a transfer of 5564 bitcoins. For many months, Saarimaa heard nothing back and did not receive any of the promised returns on his BTC investment. So he decided to file with the CSD Crime Suppression Division in Thailand back in January. His local business investment partner already feared that the investment had gone terribly wrong.
CSD Investigates the BTC Issue and Finds Bizarre Results
The CSD lost no time in investigating the complaint. Their report was strange. They alleged that the investment group never invested any money for Saarimaa. Instead, they simply sold off his BTC into local Thai baht. They then deposited this money (in a seven way split) into local bank accounts.
No one is yet sure when the conmen actually cashed out of Saarimaa's Bitcoin. Yet the crooks got away with around 800 million baht, equating to $24 million. The story only gets stranger though. For months, the CSD suspected Thailand's movie actor "Boom" (Jiratpisit "Boom" Jaravijit) played a part in this nefarious BTC scheme. Only last Wednesday, the Thai authorities caught up with and arrested him.
Now the CSD is convinced that brother of Boom, Prinya Jaravijit, is actually the leader of this twisted plot. His whereabouts are not exactly known. He did leave Thailand through South Korea heading to the United States. Thailand's CSD is working closely with the U.S. in an effort to find him.
Want the latest crypto news? Join our 

Telegram

 Channel